China Juparana And Paradiso pink grey Granite Factory Price
China Juparana And Paradiso Granite
China Juparana or Chinese Paradiso is a red granite which has been widly used on project all over the world. It has two color bases, white light white base and red color bases. Mostly been using on stair , riser, tiles, wall cladding for both exterior /interior. White color is exporing with lager amount of quantity to fulfill the demand for project. Red color block inventory has been collected from last two years which has been used a lot recently in our project with high level of requirements.
China Juparana And Paradiso Granite, juparana pink granite Price, juparana grey granite Factory
Product Reference
China Juparana and Paradiso Polished Granite Slabs for Sale
1). Sizes and Packing:
Item

Popular Size (mm)

Thickness

Packing

Tiles &

Cut-to-size

300x300; 305x305;

400x400; 457x457;

305x610; 500x500

610x610; 600x600;

800x800;600x1200;

1200x1200

8mm, 10mm
12mm, 15mm
20mm, 25mm
30mm, 40mm
50mm

Packed in carton then put on wooden pallet;

Packed in Styrofoam box then put in woodencrate;

Packed in strong wooden crate

Half Slab &Gangsaw Slab

600x2400up; 650x2400up

700x2400up; 750x2400up
800x2400up; 900x2400up

1000upx2400up
1200upx2400up

15mm, 16mm
17mm, 18mm
19mm, 20mm
25mm, 30mm
40mm, 50mm

Packed in strong wooden bundle

Tread and Riser

1000-1500 x 300 / 320
1000-1500 x150

20mm, 30mm

Packed in strong wooden crate

Countertop and Vanity tops

96"x36"; 96"x25";

96"x16";78"x36";

78"x25"; 72"x36";

108"x26";25"x19"/22";

31"x19"/22"; 37"x19"/22";49"x19"/22"; 61"x19"/22"

3/4"; 1 1/2"

Packed in strong wooden crates then metal strap reinforced

Other customized size, thickness and packing requests are welcomed.
2). Thickness tolerance:+/-0.5mm , +/- 1mm, +1/-2mm,according to different standard 3). Polishing degree: above 90 degree
4). Quality: 1st grade
5). Finished: polished
Project Show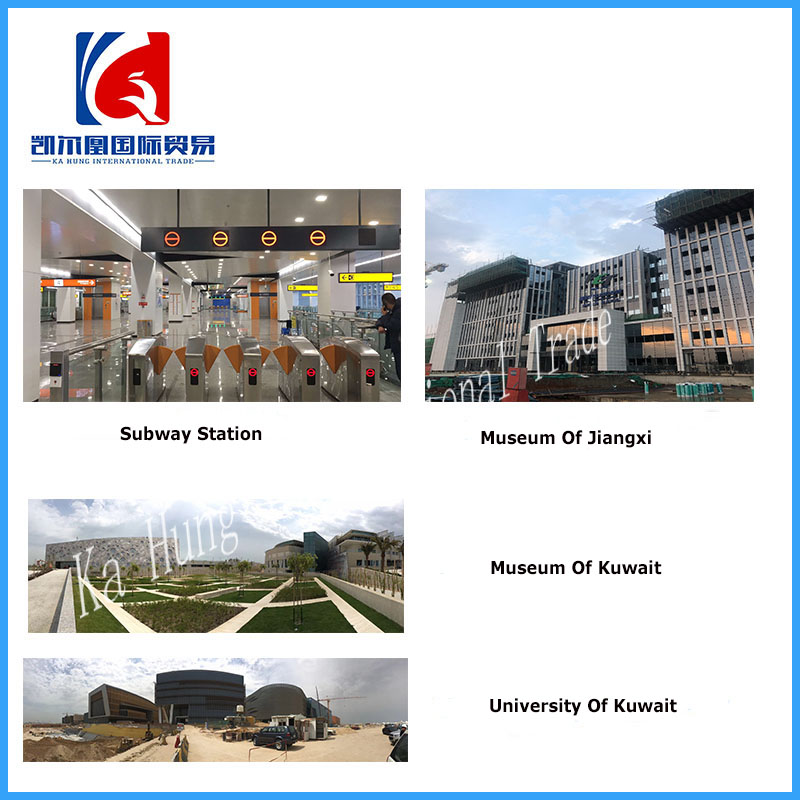 Packing
Strict quality control system ensures each piece is strictly checked before packing.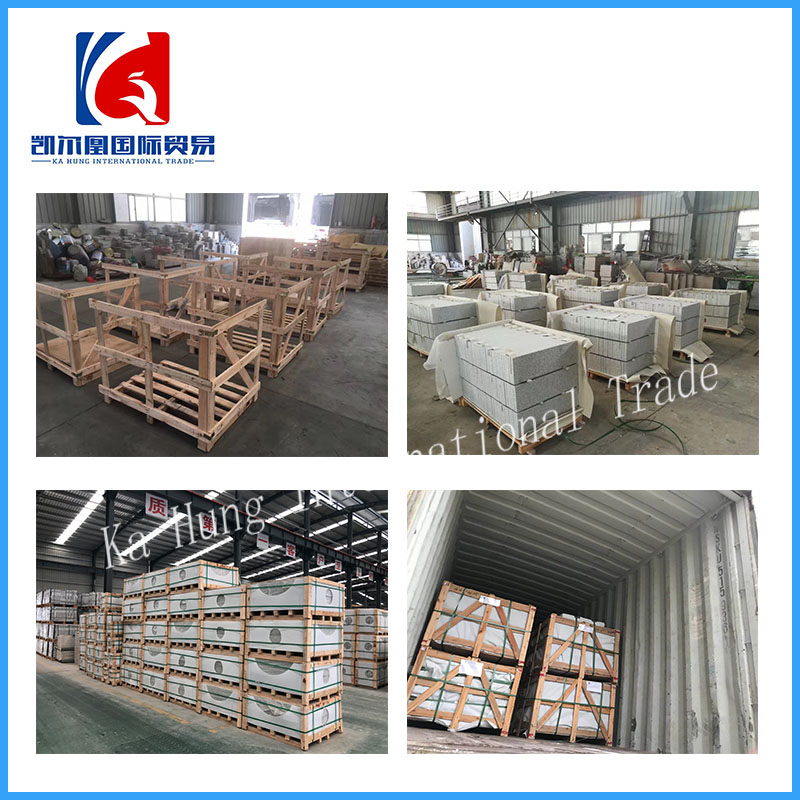 Factory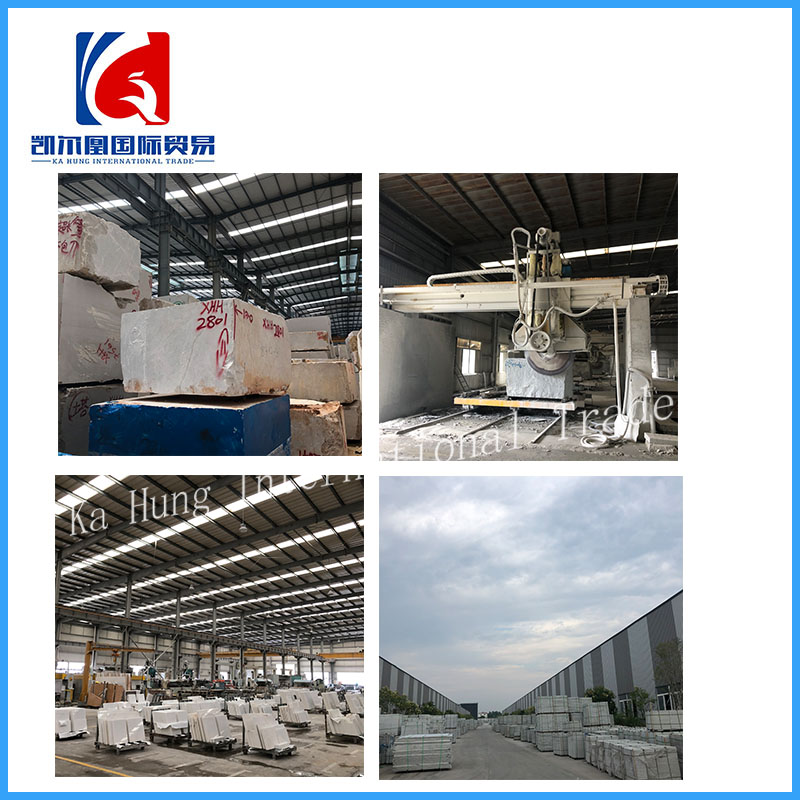 Customer Visit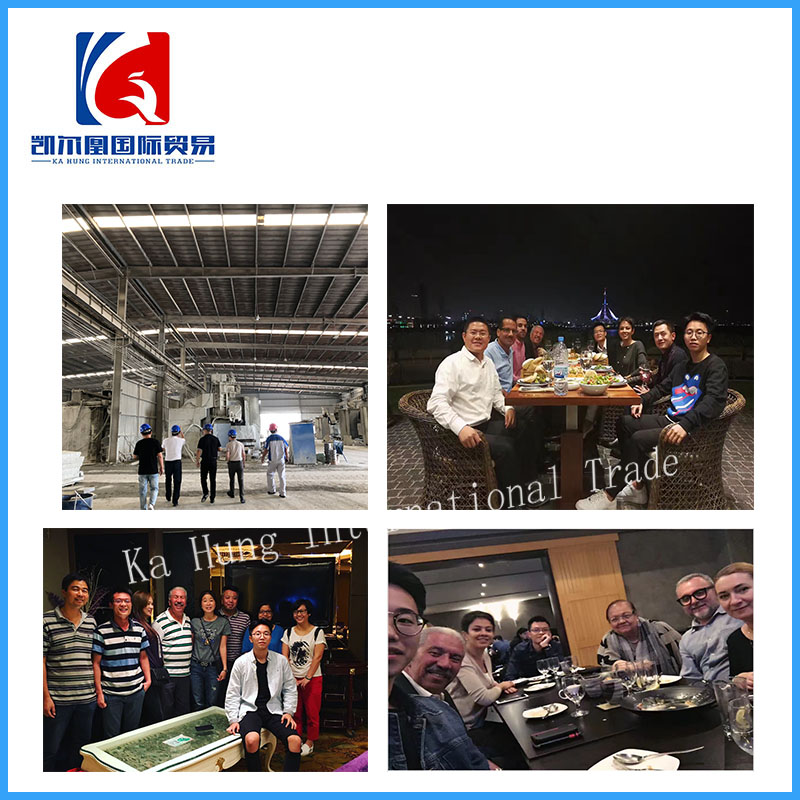 Own Quarry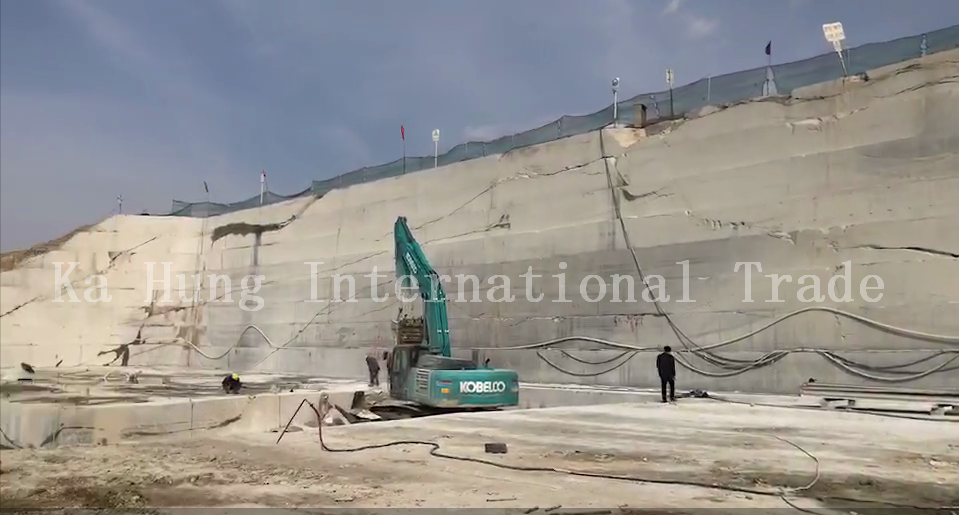 1. We have been concentrating on stone industry for more than 20 years.
2. Own quarry and full equipped processing machines with good price.
3. Well-trained QC team inspect carefully from cutting to package.
4. Experienced workers and efficient management team.